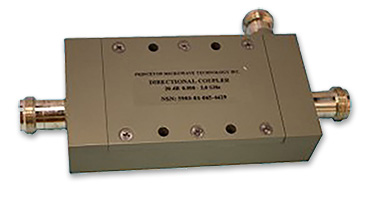 Features:
Sealed Module
Excellent Unit-to-Unit Repeatability
Low Conversion Loss
Low Noise figure
-50ºC to 100ºC Standard
RoHS Compliant
PmT manufactures state of the art couplers, we are so confident in our coupler that we give 1 year full warrant at no cost to you(see warranty info). The couplers we offer range from various frequencies and different packaging. If you need 1 inch by 1 inch, we make those; what ever specifications and conditions you need our coupler to work as, we will put our best in the world technicians to work and deliver it to you.
* Please note, NOT all of our models are or can be displayed on website. Contact us for customized specs tailored to your need.